Information Technology Consulting Undisclosed Inroads
Imagine discovering the formula that delivers the ultimate steps for insuring the right return on your investment (ROI) strategy.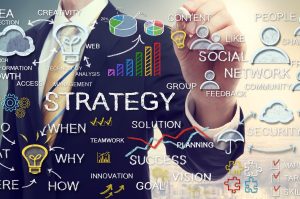 Well, here is the ideal risk-proof methodology and inroad in order to get there:
Plan: Maximize your returns and profit from accelerated growth by setting the most optimal strategy. This is reached in the thorough understanding of the unique needs of the project, explore the best available options and set the smartest way to get there.
Execute: Confidently direct, manage and control all aspects of executing the chosen optimal strategy without losing scope of the big picture.
Audit: Monitor and verify efficiency by refining your tactics to insure adherence to the plan.
Get the ultimate peace of mind with Creyasoft's unique knowledge and expertise while conforming to internationally accepted standards, such as ITIL, COBIT, ISO, CMMI and TOGAF so you can cross the path of technology with untold measures of confidence and safety.